CYPPRO REALTY LTD
L. Constantinou & Co Ltd  and Cyppro Realty Ltd
is a Limassol-based development company with a significant presence in Real Estate.
Our company provides well-constructed and functioned properties, positioned in prime locations noted for their contemporary architecture.
Our real estate department was set up in February 1999 and provides a range of professional services in the Real Estate field in Cyprus so as to suit clients' needs.
As a company we offer juridical support on all stages of Property purchase, Property rentals, Property management, Project management,
assist you in opening an account at a local bank, assist to arrange mortgage credit, offer consultation in investment, provides Corporate Services.
€ 225,000
This maisonette is located in the tourist area of Potamos Germasogeias. Quiet location, cl
[more]
This maisonette is located in the tourist area of Potamos Germasogeias. Quiet location, close to restaurants, beach
[more]
A/C provision Electric gate provision Guest toilet Kitchen Room toilet Uncovered parking C
[more]
A/C provision Electric gate provision Guest toilet Kitchen Room toilet Uncovered parking Covered veranda Electric h
[more]
4 bedroom apartment with sea view and roof garden on the fourth floor. A/C provision Elect
[more]
4 bedroom apartment with sea view and roof garden on the fourth floor. A/C provision Electric gate provision Guest
[more]
2 bedroom flat with change to be 3 bedroom has roof garden at the third floor. A/C provisi
[more]
2 bedroom flat with change to be 3 bedroom has roof garden at the third floor. A/C provision Electric gate provisio
[more]
The project is located southwest of the Limassol in one of the city's most upcoming and green areas. Just a f
[more]
€ 405,500
The project is located southwest of the Limassol in one of the city's most upcoming and green areas. Just a f
[more]
The project is located southwest of the Limassol in one of the city's most upcoming and green areas. Just a f
[more]
€ 8,200,000
The building is located in Potamos Germasogeias area, just 5 minute walk to the sea. The c
[more]
The building is located in Potamos Germasogeias area, just 5 minute walk to the sea. The complex compromised of twe
[more]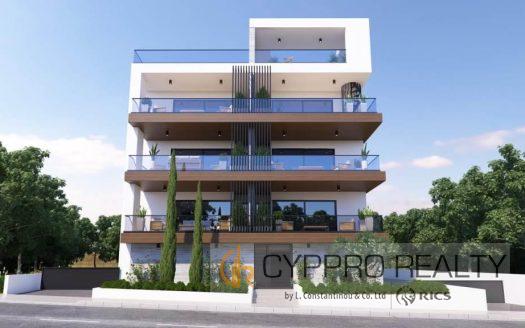 Featured
All View Estate
UNDER CONSTRUCTION
The project  is located in City Center of Paphos and the main tourist area. A prime locati
[more]
The project  is located in City Center of Paphos and the main tourist area. A prime location and one of the most qu
[more]